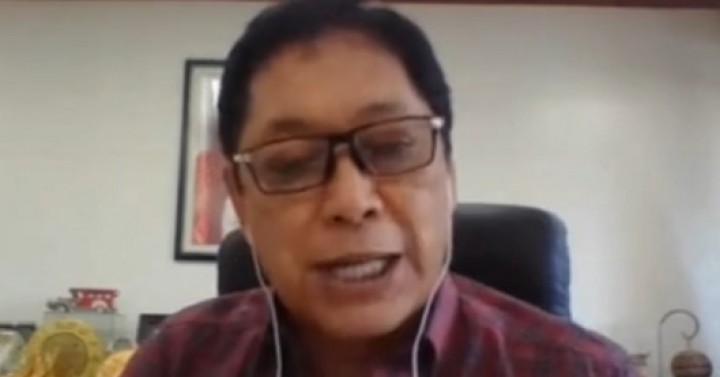 MANILA – The Department of Labor and Employment (DOLE) said Monday that the recommendation to include a nation in the "green list" came from health experts.
In a virtual forum, DOLE Secretary Silvestre Bello III said the opinion of the medical sector would be taken into account regarding the inclusion of countries on the said list, where quarantine protocols for Filipinos from those countries are relaxed.
"Of course, special attention will be paid to the advice or recommendation of the health sectors, our medical experts. This is what we follow … because they are the ones who know what to qualify for, "he said.
Under updated testing and quarantine rules released by the Interagency Working Group for the Management of Emerging Infectious Diseases (IATF-EID) on October 15, Filipino Overseas Workers (OFW) fully vaccinated or not -OFW of the Green States have the option to undergo an institutional quarantine until their negative result on the reverse transcription-polymerase chain reaction (RT-PCR) test taken in the quarantine establishment is published upon their arrival in the country.
They can also choose not to submit to quarantine, provided they test negative on the RT-PCR test within 72 hours of leaving the country of origin.
However, they are also advised to monitor themselves for any symptoms until their 14th day in the country.
From October 16 to 31, those included in the country's green list are Algeria, American Samoa, Bhutan, Burkina Faso, Cameroon, Cayman Islands, Chad, China (mainland), Comoros, Republic of Congo, Cook Islands, Eritrea, Falklands. Islands (Malvinas), Gibraltar, Hong Kong (Special Administrative Region of China), Kiribati, Madagascar, Mali, Marshall Islands, Federated States of Micronesia, Montserrat, Nauru, New Zealand, Nicaragua, Niger, Niue, North Korea, Islands Northern Mariana Islands, Palau, Poland, Saba (Special Municipality of the Kingdom of the Netherlands), Saint Helena, Saint Pierre and Miquelon, Samoa, Sierra Leone, Saint Eustace, Solomon Islands, Sudan, Syria, Taiwan, Tajikistan, Tanzania, Tokelau, Tonga, Turkmenistan, Tuvalu, Uzbekistan, Vanuatu and Yemen.
On the other hand, Labor Attaché Manuel Dimaano of the Philippine Overseas Labor Office (POLO) -Abu Dhabi, United Arab Emirates (UAE) reported that the host country has vaccinated 90 percent of its population.
"The situation here in the United Arab Emirates is very peaceful. The response of the government of the United Arab Emirates is good regarding the 2019 coronavirus disease (Covid-19) pandemic. Most of the residents here, UAE citizens are vaccinated, I think 90 percent, and those who have been vaccinated have also started booster shots, "he added.
Bello and other labor officials are in the United Arab Emirates, the host country for the ministerial meeting of labor ministers from other countries in the region to be held October 25-27.
Among the agenda of the meeting is to discuss the welfare and safety of all migrant workers. (ANP)