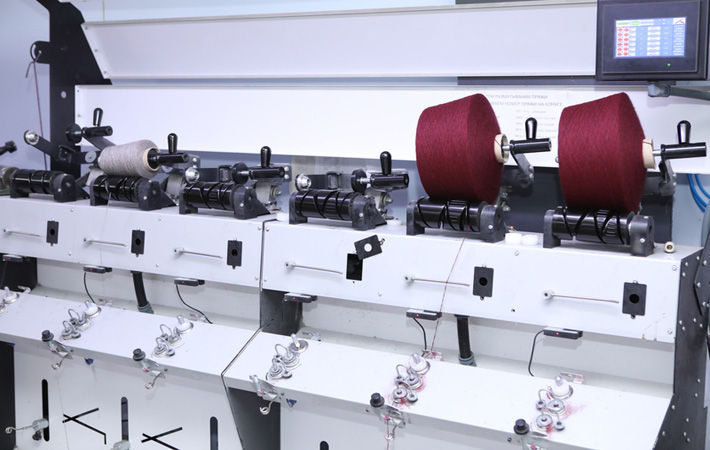 Industry leaders launched the
Better Work Madagascar Program
last week to transform the country's garment industry by improving working conditions and business productivity.
The program, a collaborative effort between International Labor Organization (ILO) and the International Finance Corporation (IFC), with support from the European Union (EU) and government partners, employers 'and workers' organizations and global brands, will help create jobs and grow inclusive.
Clothing production is the main driver of export growth and formal job creation in Madagascar, contributing one-third of total goods exports and over 100,000 jobs, of which 60% are women.
Industry leaders recently launched the Better Work Madagascar program to transform the garment industry by improving working conditions and productivity. The program, a joint ILO-IFC effort with support from the EU and government partners, employer and worker organizations and brands, will contribute to job creation and inclusive growth.
"It is thanks to a compliant and competitive value chain that we can consolidate Madagascar's position as an outsourcing hub, thus contributing to the country's sustainable growth," said Cynthia Samuel-Olonjuwon, Deputy CEO of ILO and Regional Director for Africa.
"This is a positive step towards creating a better future of work, in which all women and men in Madagascar have access to decent work," she said in a statement. Better Work Initiative press.
Madagascar has been hit hard by the impact of the COVID-19 pandemic. The economy has been shaken by declining exports, loss of market share and loss of jobs. Thus, the timing of this intervention is crucial and offers a development opportunity for the sector.
The planned intervention aims to strengthen the country's compliance and competitiveness through a two-pronged approach: by providing services such as training, advice and assessment assistance to managers and workers of garment factories on the basis of the proven Better Work tools and methodology; and targeting government industry stakeholders, employers 'and workers' organizations to strengthen their respective skills and roles in the country's supply chain.
The Better Work approach is designed to allow national actors to continue with an improved way of working, so that the positive changes instituted by the program are sustainable.
In 2020, Better Work concluded a feasibility study in Madagascar to assess the needs of the garment industry and potential collaborations with industry stakeholders.
Following the results, Better Work announced an 18-month pilot intervention, driven by the program's previous experience in manufacturing countries and drawing on advice from national and local industry players. Better Work will also work closely with other ILO textile-focused programs to maximize resources and impact.
The main areas of intervention of the Better Work Madagascar program include the application of labor standards and improvement of compliance, social dialogue and skills improvement; contribute to the development of policies and best practices that support the recovery of the industry while aligning with the criteria of preferential trade agreements; promote gender equality through training and policies that lift women from disadvantaged situations who work in industry; and help facilitate relationships with international buyers to ensure continued commercial interest in the country's garment industry.
Fibre2Fashion Information Office (DS)